FITSTEPS DVD ‐ GET FIT WITH STRICTLY COME DANCING
'How are you feeling after the class?'
'You strictly got me tired!'
Unusually, for the first time I was questioned rather than the other way round by Ian Waite (43), professional dancer known for Strictly Come Dancing and co-creator of FitSteps, a dance fitness program.
It's quite an amazing workout, fun and you can really enjoy yourself. I couldn't stop smiling during the class or even afterwards. 'Anyone can learn to dance, it's body and mind, a life changing experience' says Natalie Lowe (34), co-creator of FitSteps, also known for Strictly Come Dancing.
Ian, Natalie and Mark Foster (44), Olympic swimmer and medallist, spent a year producing the FitSteps DVD program. Depending on the body you can burn up to 700 calories while dancing and having fun. 'The beauty of FitSteps is that you're learning a new skill but also you're getting fit and you're having fun at the same time. Everybody, kids, parents, adults can learn to dance and also get a workout at the same time. The more you do it the better you become and you grow your confidence', says Mark.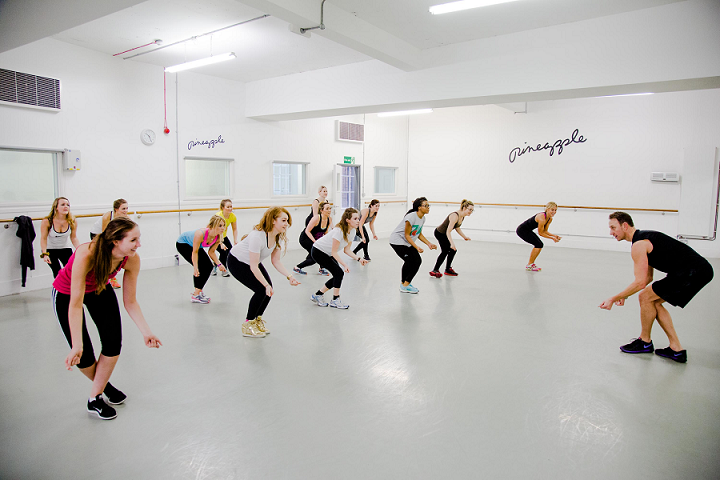 The FitSteps DVD is structured in 20 minute workouts, where you learn four dances. You can adjust the intensity from low to high. For example you can have two 20 minute workout of low intensity or you can do 20 minutes low and 20 minutes high or 40 minutes high intensity depending on your level and how much time you have. 'You can dance on your own and learn ballroom steps. Each dance is a different intensity, you'll be out of breath. You will feel it next day. We spent a year producing the FitSteps DVD program and we wanted it to be simple enough for anyone to do but also learn ballroom steps. It's for everybody. The concept of FitSteps DVD starts with 4 moves and then you can chose to have 8 moves or 12 moves in one dance so never get too confused, anybody can do it', says Ian.
You can really learn dance moves and improve them. The program contains the most popular latin and ballroom dances including cha cha, waltz, rumba, jive, quick step, American smooth, paso doble or tango. Steps are broken down into simple moves, easy to learn for anyone. The FitSteps DVD is definitely made with passion. Natalie says: 'We want people to be great at it, there are a lot of technical elements, we talk about core, how to hold yourself and you will improve every time you do it. We want bring joy in people's life and we want people to smile!'
By Marzena