MAGNIFICENCE OF FOODS HIGH IN FIBRE
Fibre is a wonderful food component classified as a carbohydrate. Apart from the usual carbohydrate properties, which is to provide energy, fibre actually helps you to slim down. Foods high in fibre make you feel fuller for longer. This will help you eat less and reduce weight. Generally, foods high in fibre have more bulk and therefore can reduce hunger. The increased bulk also speeds up the digestion process and helps prevent constipation or even haemorrhoids!
FOODS HIGH IN FIBRE

‐

 EXAMPLES
Generally, wholemeal and multigrain foods are high in fibre. These foods are: brown pasta, brown rice, brown bread, cereals, nuts, seeds, oats, beans, lentils etc. You also have to remember to always include soluble fibre foods in your meal which can be found in vegetables and fruits. If you cook beans or lentils make sure that you boil them well until soft to ease your digestion.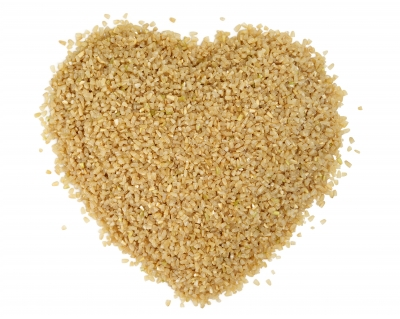 Image courtesy of antpkr at FreeDigitalPhotos.net
HIGH FIBRE FOODS
High fibre foods are foods with an amount of fibre higher than 6g in 100g. You can find the fibre amounts on food labels. It is a very good habit to check those labels. Different products contain different fibre amounts, one brand is not equal to another brand and a higher price doesn't mean higher fibre! For example Tesco brown rice doesn't contain even half of the fibre in Sainsbury's brown rice. According to our recourses, the highest fibre pasta is currently whole-wheat pasta by Sainsbury's and it contains 8g/100g. Even organic pasta (by Sainsbury's) contains less fibre. So if you shop at Tesco you may consider popping to Sainsbury's for rice and pasta, brown rice and pasta of course! Therefore it is recommended to always check food labels at the back of the packaging to make sure that you are choosing the right product for your needs. Bread is another very important daily food. Multiseeded bread is high in fibre and therefore will help you slim down. We have some suggestions of foods high in fibre below. If you replace low fibre food with foods high in fibre you will see results very soon!
Please note this is an independent article and recommendations coming purely from research.
Find out more about fibre.
Recommended: